Camp Australia: Site Assessment and Compliance Checklists
Mobile forms with third-party integration
Camp Australia uses HybridForms to evaluate educators and facilities across the continent: Mobile data collection on-site with offline data-sync, data exchange with internal applications, operation of HybridForms on-premises.
HybridForms and mobile forms for quality management
Pre-filled forms for service visits, site assessments and compliance checklists help area managers to capture data faster and immediately verify their input. They work with mobile tablet PCs and smartphones, take photos, annotate images and record voice memos. For error-free data acquisition, increased productivity and faster data analysis.
Camp Australia is Australia's leading provider of Before and After Schook Care to Primary school aged children.
For more than 28 years Camp Australia is dedicated to helping all kids reach their full potential, positively influencing their lives and spreading smiles now and into the future.
Their mission is to provide primary school children of all ages, ability, gender and race with the opportunity to experience and participate in a wide variety of indoor and outdoor activities and experiences.
Enriched mobile forms
Photos are automatically attached to the respective form

Images can be annotated in different colors
Mobile productivity: Data capture with the HybridForms Windows App
Action items
Each form has a section to inform the Camp Australia support teams

For specific actions or follow-ups that are required

Information will be distributed automatically to each department
Follow-up actions: Trigger actions and further processes
Automation and interfaces
HybridForms SQL Connect: Data exchange with 3rd party systems

Documents accessible within their own applications (OCW)

Measurable matrix to keep users up-to-date across all services
Import and export data: Exchange with third-party systems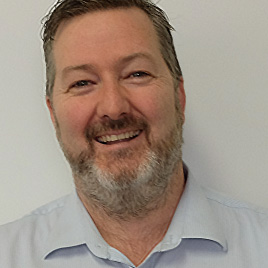 "Area managers regularly visit educators and facilities to oversee quality and program delivery at hundreds of sites nationally. Using mobile HybridForms with tablet PCs, we get all evaluation results fully digital and without delay. Our support teams are instantly connected with field operations, ensuring we are always delivering quality care which exceeds parents and kids expectations."
Mobile forms and quality management:
Up-to-date information for informed decicions
Creation of custom form templates
Intuitive design of new templates with the drag & drop functionality of the HybridForms Designer

Extensive options for HTML5 templating, like pre-population of fields and JavaScript add-ons
Integration into internal applications
HybridForms SQL Connect: data exchange with 3rd party systems saves time and reduces errors

Ensure data integrity for the entire business process
Analyses and up-to-date information
Access information by Adherence List, Visit Summary (holistic) and Visit Summary (by service)

Documents are displayed in HTML5 without the need for client software (such as PDF viewer)
The benefits in quality assurance
End-to-end digital processes, protocols and checklists instead of paper forms – digitization and mobilization of forms make operations faster, more efficient and transparent.
HybridForms offers all this and pays for itself in just a few months by reducing unnecessary administrative work by over 10% a year.
Mobile forms with HybridForms
Meets the needs of organizations: Intelligent, process-driven data collection for teams of ten or more.
Fully functional offline, authentic handwritten signatures. HybridForms uses SharePoint Server or Office 365 and a cross-platform mobile app for Android, iOS, Windows 10 as well as a web app for HTML5 browsers for your back office (also as a replacement for InfoPath).