HybridForms: Overview of features
HybridForms is a powerful mobile business form software for teams with clients for Windows, Android, iOS and Web App. Use SharePoint Server on premises or the cloud for pre-populated forms and data shared with 3rd party systems.
Our customers save time and reduce risks by replacing paper forms with an easy-to-use digital form app on mobile devices. With full offline operation and automated sync, camera images including annotations and authentic handwritten signatures. Avoid delays and improve data quality. Benefit from ROI within weeks – become paperless successfully.
End-to-end digital
Software for mobile business forms, no more retyping of paper forms anymore
Multi-platform app
Cross-platform, flexible mix of devices and OS – Android, iOS, Windows and Web App
Seamless switch between online and offline mode with automated data synchronization
High mobile usability
Easy to use and highly intuitive, optimized for work on-site and in the field
Responsive design
Optimized usability for all device classes, orientations and screen sizes – phone, tablet, laptop, desktop
Integration of Anyline for mobile recognition of ID cards with smartphone and tablet – scanning instead of typing
Collaboration for teams
Data collection and collaboration for distributed teams, field and back-office staff
Photos and image files
Capture photos with an internal camera or upload files, with date and time of capture
Geotagging for photos
Geographical coordinates/ location of photos, showing the recording location on a map
Freehand sketches
Create drawings and sketches in different colors and on background grids with a stylus
Annotations
Add colored annotations and notes directly on photos and graphics with a stylus
Ink with text recognition
Write text in handwriting with pen (depending on device), text recognition via OCR
Status of mandatory fields
Clear labelling of all mandatory fields with status icon and display of still empty fields
Automated calculations
Numerical calculations for prices, duration, quantities, age, etc. for two or more fields
Verification of entries
Validation of the entered data, plausibility checks, filling aids and error checking
Skype integration
Skype calls to specified phone numbers directly from the form, activation via button
Routing
Call up the route planner for specified addresses directly from the form, activation via button
Pre-filled forms
Form automation with pre-filled fields and data from third-party systems and legacy systems
PDF export
Export of completed forms as printable PDF files, optionally digitally signed or anonymized
Informed decisions through real-time analyses and visual evaluations with Business Intelligence (BI) / Excel
Active directory
Real AD/ADFS users for forms and all database integrations such as catalogs or live queries
Assign forms
Assign selected forms to a specific group or user for editing
Cognitive services vision
Objects and faces on photos are automatically recognized, analyzed and tagged with Microsoft Cognitive Services Vision
Cognitive services speech
Voice recordings are automatically transcribed with Microsoft Cognitive Services Speech
Secure data
Automated data synchronization with SSL/TSL encryption for optimal security
Multi-lingual
Currently available in four language versions – English, German, Italian, French – can be extended as required
HybridForms Kiosk
Data collection with browser without Active Directory user registration, form call via Secure Web Link
Create new form templates with HybridForms Designer, quickly and easily with drag & drop
Third-party systems
Data exchange with existing third-party systems such as CRM, SAP, ERP, Case Management … via XML/XSLT
On premises or cloud
Secure central data platform with your own SharePoint Server or Office 365 in the Cloud
Replacement for InfoPath
HybridForms as a replacement for Microsoft InfoPath, with integration into workflow systems of your choice
For all industries
Universal solution for forms, protocols and checklists in various industries
Microsoft SQL for back-end servers, business logic and workflows for rapid deployment
Videos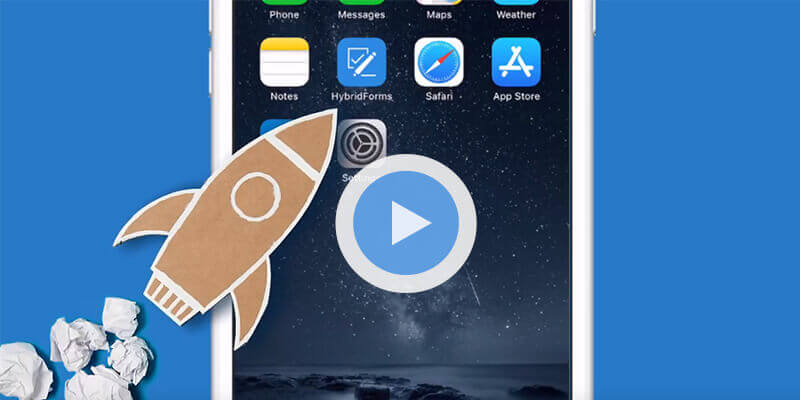 Mobile forms with HybridForms in interviews, application scenarios and video tutorials. To the video portal ›
Free trial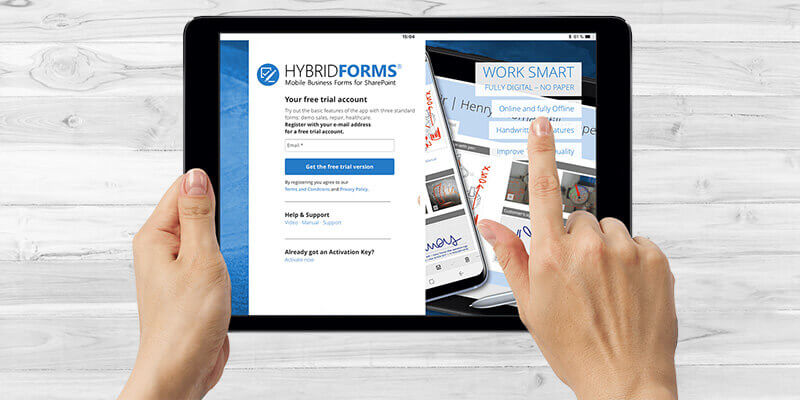 Test the HybridForms Demo App free of charge – for Android, iOS and Windows. Test now for free ›
Proof of Concept (PoC)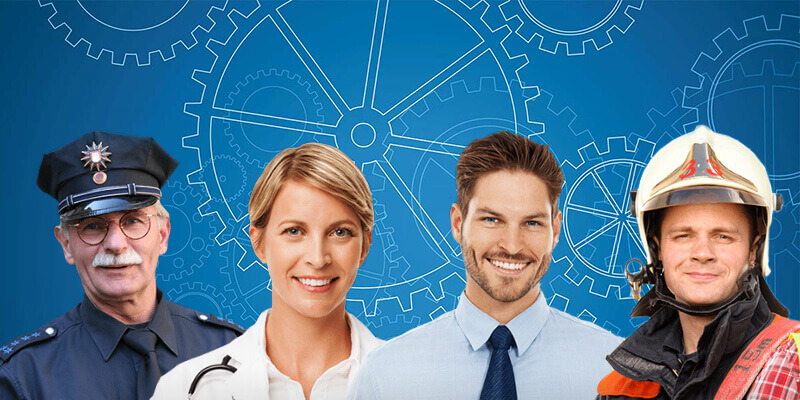 Test HybridForms with your own forms, optionally also integrated into your systems. More about the PoC ›