Saarland Police: Mobile Policing – Mobile Road Accident Reports
Offline, authentic signatures, photos, sketches, OCR
The Saarland police force are using HybridForms Police as part of the »Mobile Road Accident Report« pilot project: DFKI evaluations show time-savings in the double-digit percentage range, depending on the case in question.
HybridForms and the digitization of police work
The Saarlouis police force are recording traffic accident data digitally on tablets and smartphones, using the HybridForms Police system rather than handwritten forms.
The benefits include fewer errors when entering information and the immediate electronic availability and evaluation of all recorded data – and police officers have more time to look after the local people.
The project is examining the optimization potential offered by the use of mobile devices to record traffic accident data in Saarland, with a view to relieving the emergency services of administrative work.
The Proof of Concept (PoC) was conducted in cooperation with the German Federal Ministry of the Interior and Sports, the Saarland Regional Police Authority, the Saarlouis Police Station, the German Research Center for Artificial Intelligence (DFKI), Microsoft Germany, Avanade/Accenture, LDI and IT-DLZ Saarland and icomedias.
Photos, notes, sketches
Photos are taken using tablet or smartphone – no uploading needed

Colored annotations can be added to images and maps

Sketches can be created with the digital drawing function
Multimedia content: Added value through photos, sketches, voice memos

Optimized workflow
Required fields are highlighted in color to help complete the forms

Background lookup lists and completion aids save valuable time

OCR text recognition instead of typing in data from ID cards
Built-in features: Faster data entry with fewer errors
Authentic signatures
Parties involved in the accident sign the forms by hand

Signatures are written directly onto the tablet with digital stylus
Legally-admissible protocols: Authentic data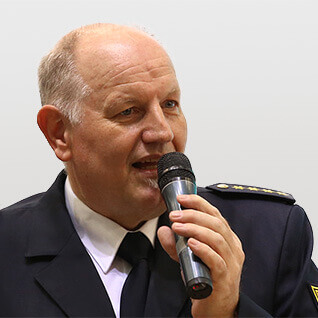 »Testing HybridForms for traffic accident recording (VU app) at the Saarland Police has shown us that there is a considerable potential for us to exploit. We gain time and quality through the immediate, simple and intuitive recording on site using tablets and smartphones. We can avoid multiple entries, and our colleagues are inspired by the technology. In short: HybridForms is flexible, simple, and reliable!«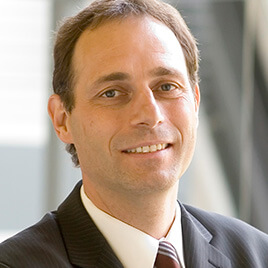 »The use of mobile devices to record accident protocols not only facilitates on-the-spot data acquisition, it also allows better integration of the entire administrative process.
This step towards digitization can significantly reduce current processing costs.«
Digital documentation and public safety:
Better data quality and accelerated procedures
Mobile data acquisition – also offline
On-site data acquisition with the Universal Windows App and Active Directory user security


Reliable online or

offline

, using

laptops, tablets and phones

in device adaptive responsive design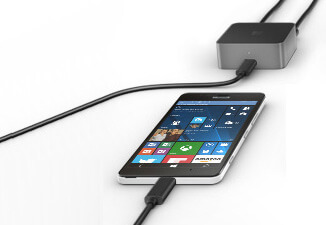 Microsoft Continuum in police vehicles
Smartphones connected via Continuum and used like PCs – all data remains safely on the phone only

Data and forms are displayed on the vehicle's extra-wide dashboard display in wide view mode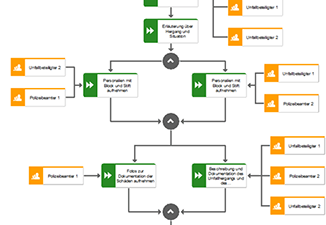 Connected with police case management
POLADIS: Central police operation processing system (Accenture/Avanade) reads data from HybridForms

Significant improvement in efficiency and time savings by automatic data sync (no retyping)
Benefits of HybridForms Police
Police officers and emergency services have more time for their core tasks. Data is better, always up-to-date and constantly available to everyone involved. Errors are avoided through transparent, consistently comprehensible processes and automation.
HybridForms Police offers all the above and pays for itself in just a few months by reducing unnecessary administrative work by over 10% a year.
Mobile forms with HybridForms Police
Tailored to police requirements: Intelligent, process-driven data collection for mobile teams.
Fully functional offline, real handwritten signatures. HybridForms uses SharePoint Server or Office 365 and a cross-platform mobile app for Android, iOS, Windows 10 as well as a web app for HTML5 browsers for your back office (also as a replacement for InfoPath)